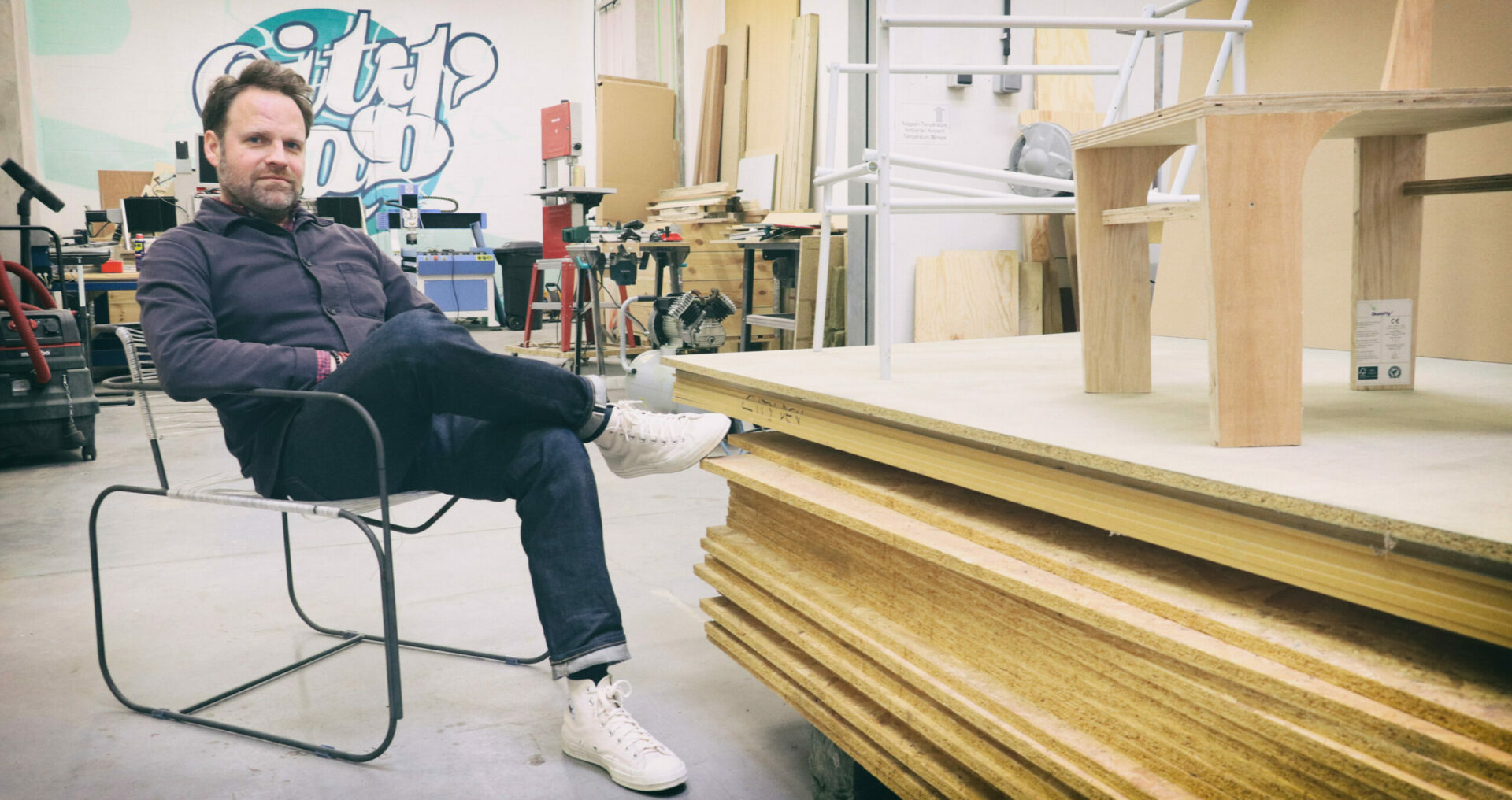 Meet the makers : Kristoffel Verdonck, furniture designer
Focus on Kristoffel Verdonck, one of our loyal users at cityfab2 and a designer of modern Bauhaus furniture. Using bent and welded steel bars, he makes chairs, among other things. We asked him a few questions about his experience at the fablab.
What is your maker profile ? A lifelong artist and maker ?
I only started properly about 2 years ago. I felt I needed a creative outlet away from my desk job. But I've always been interested in the arts.
What sparked your interest in fablabs ? What motivated you to come ?
By chance I discovered the fablabs through my Transforma membership. And since the fablab is just downstairs from my coworking space, I immediately took interest. The availability of a wide range of tools, sufficient working space and the possibility to install my steel bender made becoming a member a no-brainer !
What are the advantages of coming to use a place like cityfab2 ?
Well, for me personally, I can just hop down to the shop floor whenever I feel like it during working hours. And then you have all the other advantages: lots of tools, easy access by car, close to home for me, etc..
What is your favorite machine and why ?
As much as I like all the available tools at the fablab, I still like working most with my metal bender. It's a tool that takes time to learn how to use properly. But once you've gone through the period of compulsory-voluntary slavery, it becomes rewarding.
Tell us about one of your projects.
Right now I'm working on a steel arm chair made from 12mm round bars. After many months, I think I'm close to finalising a prototype that is ready for production. For the time being I'm using carbon steel. The next step is stainless steel.
To discover the evolution of Kristoffel's work, go to his instagram page !
You too want to come to the fablab? Train on the machine of your choice and come explore your creativity ! Discover our training courses.