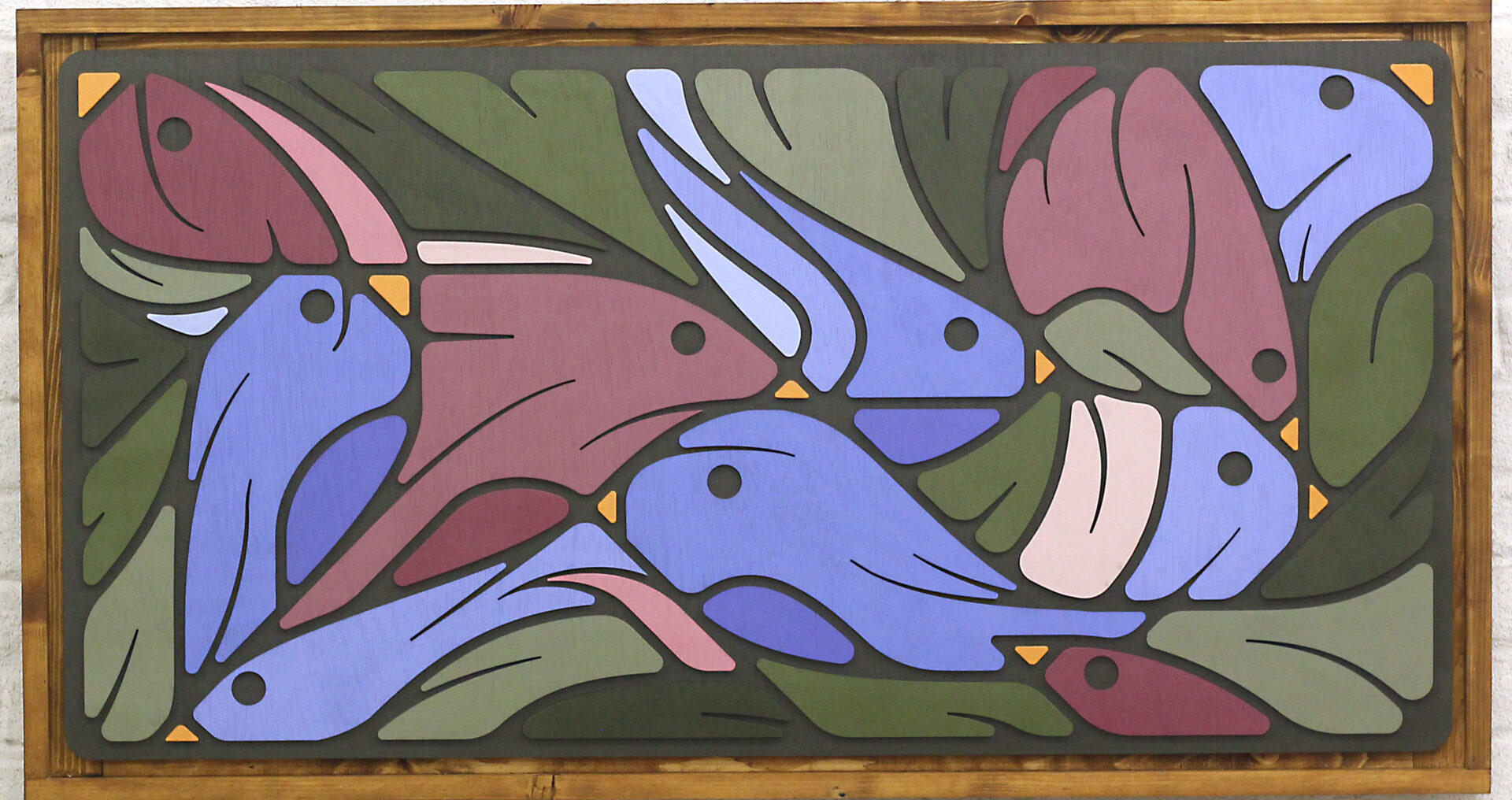 Meet the makers : PIERRE OW, ARTIST
Focus on Pierre Ow, one of our members at Cityfab2.
What is your maker profile ? A lifelong artist and maker ?
I am "Pierre Ow", a multidisciplinary artist. I have been using the different machines at Cityfab 2 for the past 3 years. It allows me to diversify my art through different technologies and push it to a higher level.
What sparked your interest in fablabs ? What motivated you to come ?
The workspace, the number of tables as well as the machines for woodworking. My principal interest was the use of the laser cutter to allow which allows me to create various works.
What are the advantages of coming to use a place like cityfab2 ?
The quality and price of the space. The ability to learn from and meet with other members of the fablab who are all having various profiles.
What is your favorite machine and why ?
The Laser. With the right settings, this machine allows me to cut wood with a high level of precision that I demand for my projects.
Tell us about one of your projects.
This piece (above) is a part of a recent collection for an exposition I had at Firm Art Lab. At 120×80 cm, it represents a nest of birds geometrically nested in foliage. It is made of 5mm thick wood pieces and was designed in vector format in Adobe Illustrator and then cut from a large piece of plywood. There was a lot of time spent using the tools to make it just right and I was helped by the use of technology.
Il y a plein d'autres réalisations à découvrir ici: https://www.instagram.com/pierre_ow_artworks/
There is much more of his work to discover here: https://www.instagram.com/pierre_ow_artworks/!
You too want to come to the fablab? Train on the machine of your choice and come explore your creativity ! Discover our training courses.